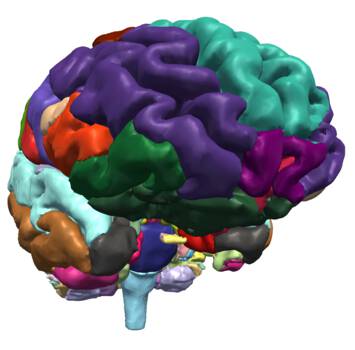 Free anatomy atlases
Anatomical knowledge is so important, and so useful, it should be free and available to everyone. The Open Anatomy Project at the Brigham and Women's Hospital in Boston is developing new ways to deliver rich digital anatomy atlases to students, doctors, researchers, and the general public. Today's anatomy atlases are too expensive and too limited to serve everyone who needs them. Our open atlases aim to combine the collective expertise and resources of the world's medical experts into a more accurate and complete view of anatomy, available to anyone, anywhere, for free. Project overview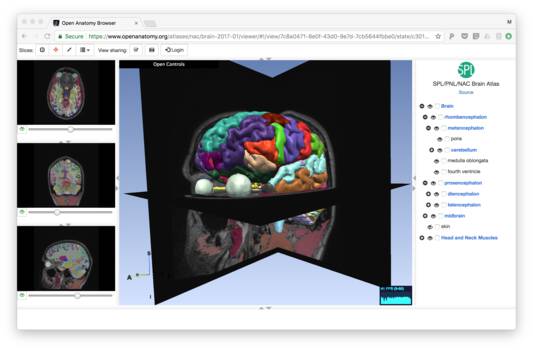 making data public
Over the past twenty-five years, we have worked together with hundreds of physicians, scientists, and engineers from all over the world to apply the power of medical imaging to patient care and the understanding of disease. The goal of the Open Anatomy Project is to pool anatomical information from groups like ours with thousands of other medical institutions, individual doctors, and other contributors to create a comprehensive collection of detailed atlases, all available to the public. History of the project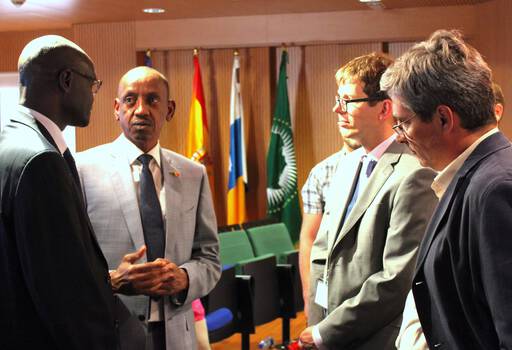 Wherever the need
We want to make anatomy atlases available to every student, doctor, or member of the public who needs them, no matter where they live, how much money they have, or what language they speak.
Through an international collaboration, we are working closely with colleagues in Spain and African countries to bring Open Atlas technology into medical classrooms in Senegal, Mauritania, and Mozambique in order to train the next generation of African doctors. More about the collaboration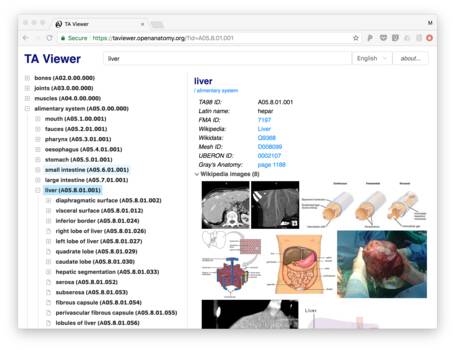 our goal
We want to change the anatomy atlas the same way that Wikipedia revolutionized the encyclopedia. Our long term goal is to create a non-profit foundation with the mission to foster the collaborative development and dissemination of free, open, and multilingual anatomical information.
Until then, we are building a community to create new atlases, make existing atlases better, write new software such as viewers and collaboration tools, and develop teaching materials that use the atlases.
We currently have six anatomy atlases available, all developed by the Surgical Planning Lab at the Brigham and Women's Hospital and our collaborators. They include a detailed brain model based on magnetic resonance imaging (MRI), an inner ear atlas created from a high-resolution computed tomography (CT) scanner, and atlases of the knee, head and neck, and the abdomen.
These atlases are viewed using the Open Anatomy Browser (OABrowser), a prototype web-based tool that runs in a web browser. Currently, desktop/laptop versions of the Chrome, Firefox, and Safari web browsers are supported. We have plans to create an atlas viewer that is mobile friendly. Technical details
Sponsors
The Open Anatomy Project would not be possible without the consistent and generous support of the National Insitutes of Health, which has funded multiple research projects in medical image computing that have produced outstanding data sets and open source software.
In particular, the National Institute of Biomedical Imaging and Bioengineering (NIBIB), and the National Center for Research Resources (NCRR) before it has funded the Neuroimaging Analysis Center (NAC) at Brigham and Women's Hospital to develop new imaging and software technologies to understand the brain. The SPL/NAC brain atlas is the direct result of this longstanding funding.
How you can help
We are actively seeking technical assistance, medical collaborators, and financial sponsorship for continued development of the Open Anatomy Project, specifically of its education and charitable mission. We are also extremely interested in collaborating to create new atlases, or to publish data that could be turned into an atlas. If you are interested in learning more about the project and how you can help, please contact us.